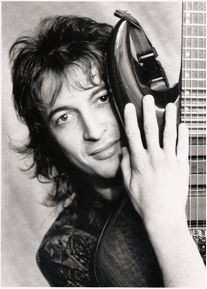 About Pascal
Pascal has been playing, composing, performing, and recording for over 20 years. He combines a strong musical education with real-world experience as a professional musician. His unique ability to explain and teach complex musical concepts to students has earned him wide recognition as one of Seattle's top guitar teachers. He is the preferred guitar instructor for all four Seattle-area Guitar Center stores (Seattle, Lynnwood, Kirkland, and Tukwila).
Born in France, he played professionally in various styles and bands (from Hard Rock to Funk to R&B) for a decade before moving to Los Angeles to pursue formal training at the world's premier school for rock-oriented guitarists, the Guitar Institute of Technology (GIT). While living in LA, he sought out and studied under world-class players, including:
Gary Hoey
Robben Ford (Miles Davis)
Jennifer Batten (Jeff Beck)
Norman Brown (Stevie Wonder)
Michael Landau (Pink Floyd)
Paul Gilbert (Mr. Big)
Keith Wyatt (Albert Collins)
Scott Henderson (Tribal Tech)
Vinnie Moore
Nick Nolan
Ross Bolton (Al Jarreau)
Al MacKay (Earth, Wind & Fire)
Hiram Bullock (Sting)
---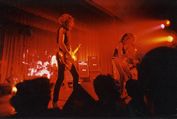 Pascal headlining in Tours, France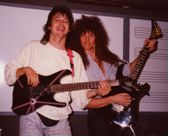 With mentor Gary Hoey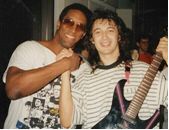 With R&B New York studio ace Hiram Bullock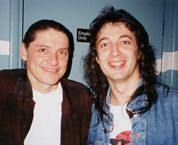 With legendary bluesmaster Robben Ford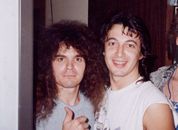 With neoclassical guitar player Vinnie Moore
---
After graduating from GIT, he returned to France and underwent an intense apprenticeship with two outstanding songwriter-arranger-programmer-producers, Pierre "Freegh" Emberger and Oliver "Morya" Marot. This led to work in some of Paris's top studios, and Pascal's songwriting, arranging, and guitar credits include songs for platinum-selling artist Jean-Patrick Capdevielle.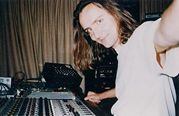 Paris Studio Heavyweight
Olivier "Morya" Marot
In addition to his studio work, Pascal refined his teaching skills and developed an approach to teaching that is not only challenging and effective but fun. This approach provides students with a thorough knowledge of their instruments and the ability to improvise in a variety of playing situations. It includes one-on-one instruction, a comprehensive set of written materials, and recorded classes that students can use to get the most out of their time between lessons. Using his own unique methods, Pascal became widely regarded as the most sought-after guitar instructor in Paris.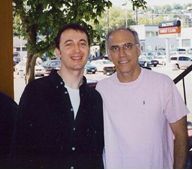 With personal hero Larry Carlton
Life in Paris was good, but Pascal's love of American music and culture kept turning his eyes and heart westward. He settled in Seattle, where he has become one of the regions most highly recommended teachers. He brings with him a wealth of skills and resources for helping his students understand and master both the technical and creative aspects of being a contemporary guitar player.
---